We emphasize teamwork
We work in a team-oriented way and benefit from the collaboration of our combined experience. Our clients' files are handled by a team who share a central passion for understanding and helping our clients. Our law practice technology and file organization habits help further this teamwork interally as we keep abreast of what each other is doing. In the end, this team mentality helps our clients. Team activities such as our daily workouts strengthen this team-focused culture.
Lunchtime workouts improve teamwork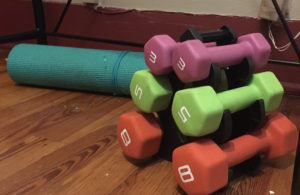 In early 2016, our team began doing workouts at lunchtime, following videos on the lobby TV. We started with a 90-day program, but when it finished, we wanted to continue. The practice of law can be stressful, and adding lunchtime workouts makes us happier and more productive. Some of our favorite workouts are Black Fire (with Bob Harper) and the Daily Burn 365. Therefore, unless it's a court or mediation day, if you pop into the office, we'll probably be dressed in workout clothes and sneakers.
We are legal geeks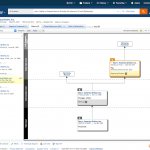 We practice mainly in litigation and are good at what we do. As much of what we do involves the written word, we strive to always produce a superior quality product. Our goal is to compose motions, briefs, and memoranda judges will want to read — and will be persuaded by.
We also do not skimp on legal research. We are a small firm but use Westlaw, a research service by Thompson Reuters that  is the same tool used by most large firms and the courts and is considered by many to be the best legal research provider. We keep abreast of our areas of law through continuing legal education, reading legal updates, and regularly conducting research.
We are animal-friendly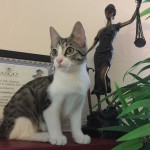 If you visit our law office you may catch a glimpse of outside cats Squeaker, who is either sleeping or on patrol, or Coco lounging on the banister. and you may see a shy black and white cat (Mentee) peering at you from afar. Once you come inside, you might also be greeted by our Chief Feline Officer, Joan Snow.
We embrace technology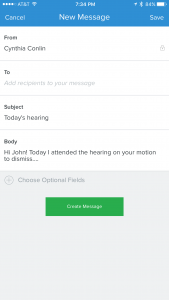 Since the firm began in 2010, we have been paperless and cloud-based. Unlike an old-fashioned-style law firm, we do not keep paper files and would not know what a "file room" is. Rather, our files are maintained in a secure cloud-based system that our attorneys and clients can access from the anywhere they have computer and Internet access. Our client portal, called Clio Connect, allows clients to log onto a secure portal to access shared documents, tasks, calendar events, and invoices as well as communicate with us via secure messaging. Clio Connect allows our clients the ability to view their file documents at any time of day, even after we've closed a matter, and receive instant notification of new developments. Apps for iPhone or Android are available.
We believe in sustainability & helping our environment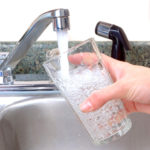 If you come to our office, we will not offer you bottled water because we don't keep it. Bottled water is simply wasteful and it is no safer than tap water. Most water bottles are not recycled and end up in our landfills, as litter, or in our oceans. Tap water in our office is H2OUC, fresh from OUC via the Lower Floridian Aquifer.
However, if you do have a plastic bottle, we will throw it in the recycle, not garbage, bin. We also recycle our shredded paper, cardboard, and anything else we can, or, when possible, reuse.
We support our community
Every year we look forward to sponsoring the Autism Society of Greater Orlando (ASGO)'s 5K and Family Fun Day. We also volunteer in other aspects when needed and occasionally help indigent clients referred to by the Legal Aid Society of the Orange County Bar Association.